Adult Community Activities Program
The Community Activities Program is for individuals with disabilities who want to participate in safe, supervised activities after work or on weekends. It is designed to give individuals an opportunity to engage in the community while focusing on social skills, finances and individuality.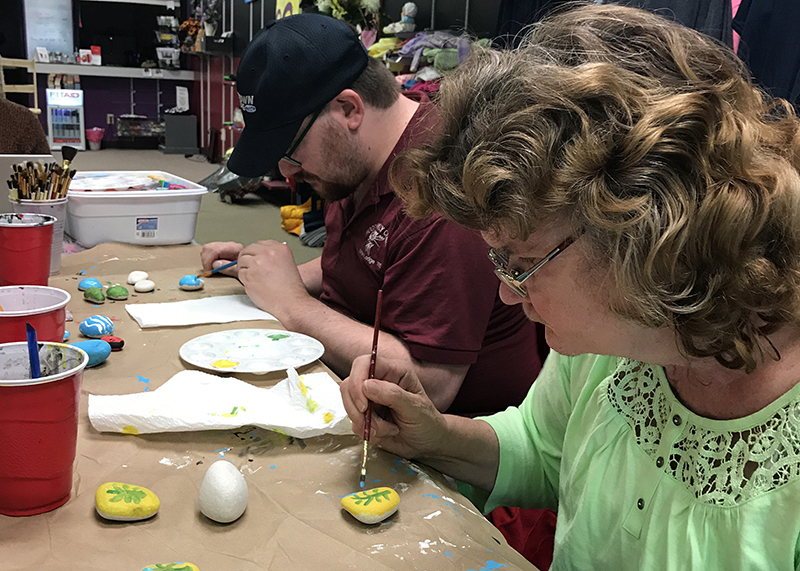 The various community activities incorporate diverse preferences, personalities and physical tolerances. Activities may include:
Swimming parties
Picnics
Dances
Holiday celebrations
Cruises on the Summer Wind Yacht around Chautauqua Lake
Visits to the Erie Zoo and Erie Planetarium
Supporting local theaters, musicians, sports events and fairs
Volunteering at the Humane Society
Attending Jamestown Jammers' baseball games
The Community Activities program also allows for participation in Warren, Erie, Dunkirk and Jamestown art shows, in addition to displaying works at the Warren County Fair. Many participants attend arts and crafts classes that can focus on quilting, watercolor, photography, art, stamping, scrapbooking, leather working and papermaking.
Individuals are also given the opportunity to participate in health and fitness activities, including memberships to the Jefferson DeFrees Gym, where they can work out with a trainer or attend weekly yoga classes, and the Warren YMCA.
The Community Activities program is open to all adults with intellectual disabilities, regardless of whether they participate in other BEi programs or are an individual in the community. Most activities are free, but select events and classes require a fee, which is the responsibility of the participants. Activities are scheduled after BEi work hours, typically from 3-5 p.m. on weekdays or on Saturdays or Sunday.
For more information about the Community Activities program or to make activity suggestions, please call Kim Nowell at (814) 723-8431, Ext. 19.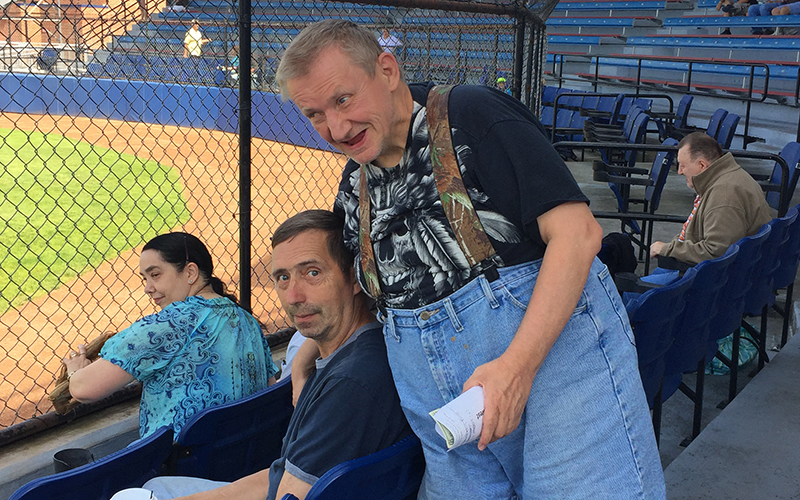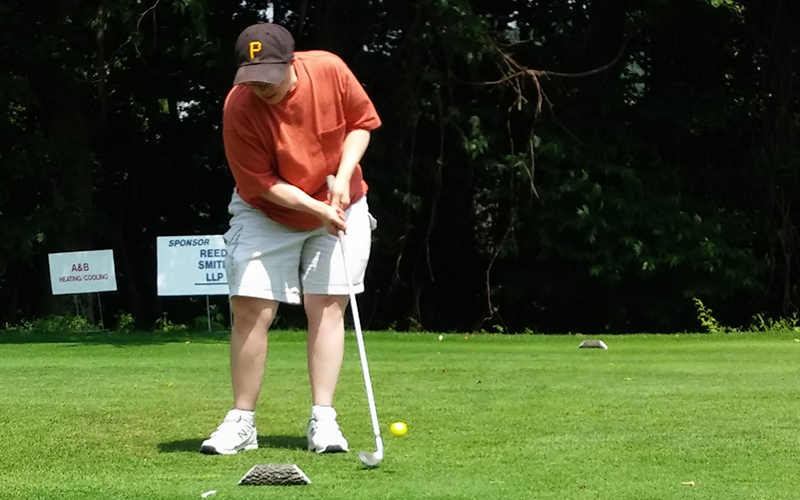 What those in our Community Activities program have said:
"I like going on activities. We do fun things like Jamestown Jammers' baseball games, Warren Dragon football games, boat rides, putt-putt golf and movies." - Jon
"I like going to yoga classes. Sometimes yoga is hard and I get frustrated, but I keep trying. I like the balancing postures the best. Sometimes I do activities with the activities group, too. I like going to the theater to see plays and musicals. And I like going to the Jamestown Jammers' baseball games. And I loved going to the rubber stamping classes. We made cards that I gave to my family and they really liked them, too." - Linda